Salutations friends,
Welcome to the November edition of the Prelude Blog.
This month I would like to run another small competition for our lovely guild members. I am looking for some funny, unique and mind-boggling screenshots of our guildies when they are up to no good. I want something original that shows you in a different light.
Each guild member can submit one screenshot (sent to me via PM on the forum) of themselves alone or with other guild members. The officers will get together and decide which one made us laugh the most.
Here is an example to get you started…


The winner will get a fantastic in-game reward!
Oh and supermegaawesome congratz to our Raid Leader Pao and his shiny The Reins of the Thundering Ruby Cloud Serpent mount!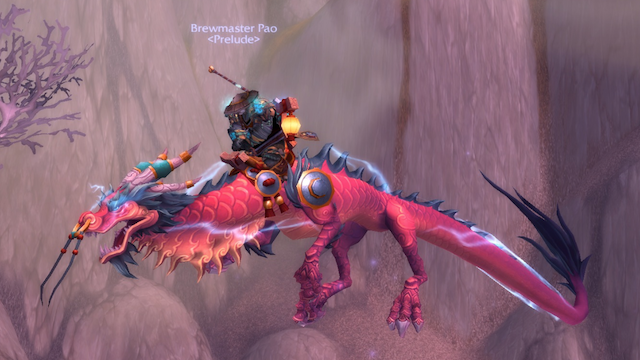 During October we had the pleasure of welcoming the following people to Prelude: Emerella, Mendurass, Minestone, Voidster and Wishmasters.
Thanks for reading!
P.
P.S – Now these mounts do look cool…